Energy Efficient Window Replacement Eagle Mountain UT & Door Installation Services
Buy One, Get One 40% OFF + Up to 12 Months No Interest No Payments
The Best Replacement Windows in Utah | Offers Install & Repair of Windows
Eagle Mountain Window Replacement
Our Comprehensive Window Replacement & Door Installation Services in Eagle Mountain, UT
Our variety of services offered is tailored to meet the needs of homeowners in Eagle Mountain, UT, and its surrounding area. Our services include: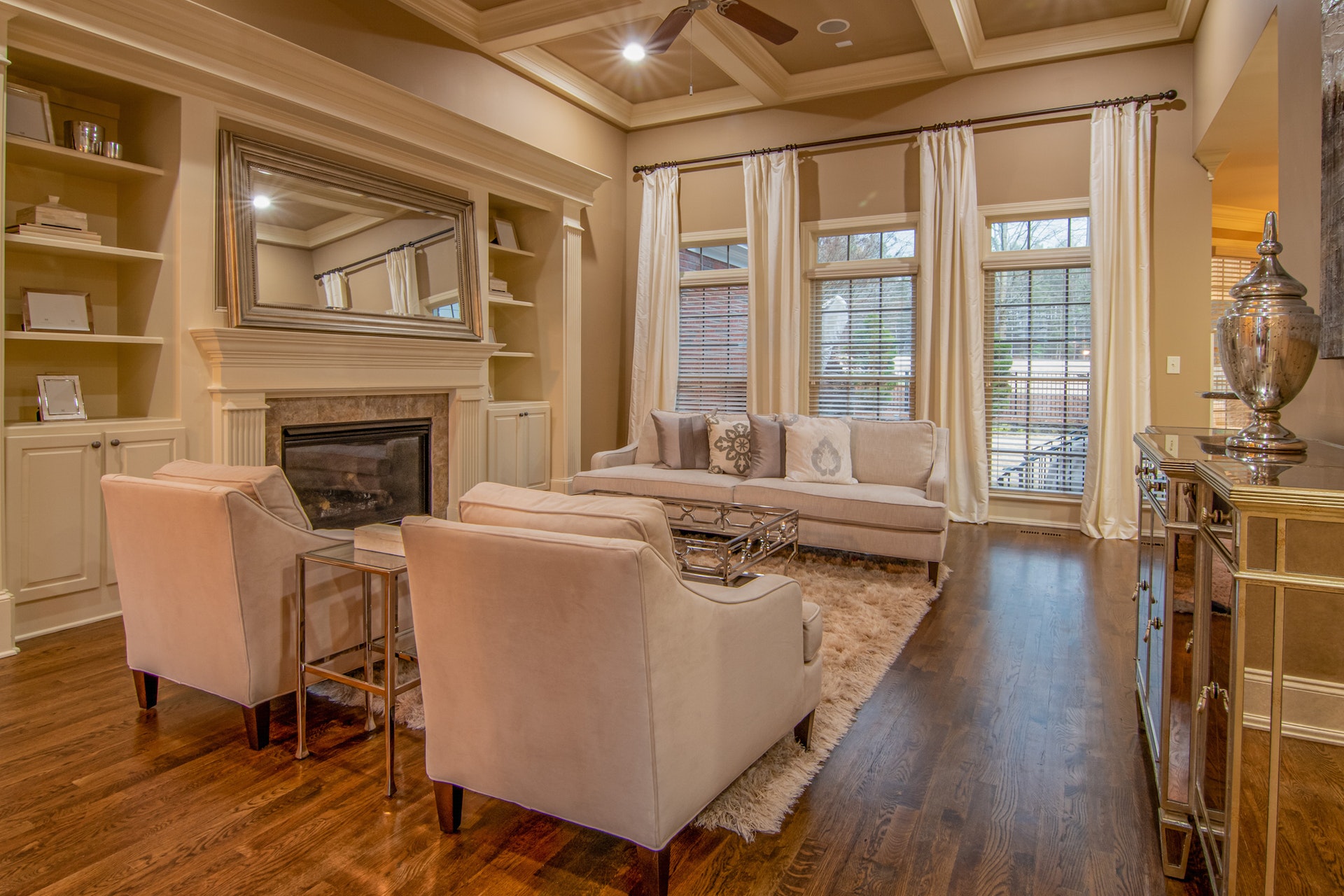 About Eagle Mountain Window Replacement
Eagle Mountain Windows was founded with a mission to provide top-notch window and door installation services to the Eagle Mountain, UT, area. Our commitment to quality, customer satisfaction, and attention to detail has made us a leader in the industry.
As a locally-owned business, we understand the importance of maintaining the beauty and functionality of your home. We offer a wide range of window and door solutions to suit your specific needs, ensuring that your home remains a safe and comfortable haven for you and your family.
Our Expert Team of Installers
Our skilled team of professionals at Eagle Mountain Windows takes pride in delivering exceptional services to each of our clients. With extensive experience in window and door installation, our team members have the knowledge and expertise to handle any project, no matter the size or complexity.
Serving Eagle Mountain, UT and the Surrounding Areas
At Eagle Mountain Window Replacement, we take pride in serving the Eagle Mountain UT community and its surrounding areas. Our dedication to providing top-quality window and door installation services extends to the neighboring suburbs and neighborhoods, each with its unique characteristics and charm.
Lehi, UT

American Fork, UT

Highland, UT

Pleasant Grove, UT

Salt Lake City, UT

Park City, UT

Saratoga Springs, UT

Riverton, UT

Lindon, UT

Draper, UT

Orem, UT

South Jordan, UT

Provo, UT

Sandy, UT

West Jordan, UT

Midvale, UT

Tooele, UT

Spanish Fork, UT
Why Choose Eagle Mountain Window Replacement?
At Eagle Mountain Windows, we believe in providing the best window and door installation services to our clients. Here are eight reasons why you should choose us for your next project:
Experienced Professionals
With years of experience under our belt, our team of adept professionals is committed to managing your project with the highest level of care and proficiency. Aside from our core services, we are experts in window repair, window maintenance, emergency services, window inspection, weatherproofing, consultation, and glass replacement.
High Quality Products of Windows
By collaborating with leading manufacturers, we supply you with the finest commercial or residential windows and door products available, contributing to the enduring beauty and functionality of your house for the long term.
Customized Solutions of Window Replacement
We understand that each homeowner's needs are unique, and we work closely with our clients to select window designs. We implement customized window and door solutions that meet your specific requirements.
Competitive Pricing of Windows
We offer competitive pricing on all of our window and door installation services, ensuring that you receive the best value for your investment. We provide free estimates for all our services and a reasonable replacement cost.
Excellent Customer Service
Our commitment to customer satisfaction is second to none, and we strive to exceed your expectations every step of the way.
Professional Installation of Windows & Doors
Our team of professional installers works meticulously to ensure that your windows and doors are installed properly, providing you with the best possible results.
As a locally owned and operated company, we have a deep understanding of the Eagle Mountain UT area and its unique needs. Our local knowledge allows us to provide personalized service and support to our clients.
We stand behind our work and offer comprehensive warranties on all of our products and services, giving you peace of mind that your investment is protected.
Choose the Right Window Replacement Type We Offer in Eagle Mountain, Utah
In the picturesque landscape of Eagle Mountain, Utah, homes often reflect a blend of traditional and modern aesthetics. Our team, deeply rooted in this city, has observed how the art of window replacement has evolved over the years. The choice of replacement windows plays a pivotal role in home improvements, and we serve homeowners diligently, ensuring that each window installed adds beauty and functionality.
Our Best Window Replacement Materials for Your Eagle Mountain Home
Whether you're looking for residential window replacement or commercial window replacement, the material you choose will have a long-lasting impact. Consider factors like maintenance, cost, and energy efficiency when making your decision. Here are the different windows and materials you can choose for your Eagle Mountain window replacement project.
Vinyl Replacement Windows
Vinyl is one of the most popular choices for Eagle Mountain window replacement. The vinyl window material is budget-friendly and easy to take care of. Vinyl windows don't need painting or staining, so they are low-maintenance. Vinyl material is commonly used in window frame and sliding glass door because they are the perfect solution for keeping the heat in and the cold out, making them energy-efficient.
For those who love the traditional look and feel, wood is an excellent material for window replacement. Wood windows offer natural insulation and are very strong. However, these replacement windows do need regular maintenance, like painting or staining, to prevent rot and wear. Wood is your go-to material if you're looking for that classic charm in your Eagle Mountain home or establishment.
Aluminum Replacement Windows
Aluminum is strong and can last long, making it ideal for Eagle Mountain commercial window replacement projects. These replacement windows are slimmer, providing a sleek, modern look. However, aluminum windows are less energy-efficient than other options like vinyl or wood windows.
Fiberglass Replacement Windows
Fiberglass is a new material in the window replacement scene. The windows are made from glass fibers and resins, incredibly strong and durable. The fiberglass material can also be painted, giving you more freedom with your color choices. Fiberglass is an excellent option for Eagle Mountain residents who face extreme weather conditions.
Composite Replacement Windows
Composite windows are made from a mix of wood, vinyl, or aluminum materials. These replacement windows offer the strength of wood and the low maintenance of vinyl. Composite windows are more costly but offer excellent durability and energy efficiency.
Steel Replacement Windows
This window material is rare for residential window replacement, but steel windows are making a comeback, particularly in modern or industrial designs. These replacement windows are incredibly strong but can be less energy-efficient and are on the higher end price-wise.
Clad-Wood Replacement Windows
Clad-wood windows give you the beauty of wood on the inside and the durability of a low-maintenance exterior material like aluminum. The material combination makes for an efficient, long-lasting window that still has the warm aesthetics of wood.
Cut Your Energy Costs with Our Energy-Efficient Window Replacement in Eagle Mountain, UT
It makes sense to consider energy-efficient options in a place like Eagle Mountain, where energy costs can soar. Everyone wants to save money on energy bills, and choosing the right energy-efficient windows can make all the difference. Here are the various options you have for energy-efficient window replacement in Eagle Mountain, UT. From Low-E glass to Energy Star certification, we'll help you make an informed decision.
Low-E Glass Replacement Windows
Low-E, or low-emissivity, glass is coated with a special material that reflects heat. In the hot Eagle Mountain summers, it helps keep your home cool by bouncing back the sun's rays. In the winter, it keeps the heat inside. If you're in Eagle Mountain, window replacement with Low-E glass is an excellent choice for energy savings.
Argon Gas-Filled Replacement Windows
Argon gas-filled windows are another popular option in Eagle Mountain, UT. Window replacement with these windows means you have an invisible layer of argon gas sandwiched between the panes. The argon gas is less conductive than air, providing better insulation and reducing heat transfer.
Double and Triple-Pane Windows Installation
Single-pane windows are a thing of the past if energy efficiency is your goal. Double-pane windows and triple-pane windows offer far better insulation, crucial for window replacement in Eagle Mountain's varying climate. The more layers you have, the less heat transfer occurs, making your home more energy-efficient.
Energy Star-Certified Replacement Windows
If a window is Energy Star certified, you can trust that it meets strict energy-saving guidelines. The certification is significant for Eagle Mountain window replacement, where the weather can be demanding. Energy Star-rated windows help you keep your home at a comfortable temperature while reducing your energy bills.
U-Factor and Other Energy Efficient Ratings
When looking for energy-efficient window replacement options in Eagle Mountain, you will come across terms like U-Factor, Solar Heat Gain Coefficient, and Visible Transmittance. These ratings measure a window's performance in various areas, such as heat loss, solar heat gain, and light transmission. A lower U-Factor means better insulation. Understanding these ratings can help you choose wisely for your Eagle Mountain window replacement project.
In Eagle Mountain, window replacement is a significant home improvement task. Making the right choice can help you save money and live more comfortably.
If you're considering an Eagle Mountain window replacement, make sure you consult with professionals. A reliable Eagle Mountain window replacement company can provide you with various options tailored to your needs.
Our Different Eagle Mountain Window Installation Techniques Services
Full-Frame Window Installation
Full-frame installation is the go-to choice when the entire window, including the window frame, needs to be replaced. The full-frame method involves removing the window down to the rough opening and installing a new one. It's the most thorough option but also the most time-consuming and the most expensive. However, the method significantly improves energy efficiency and aesthetic appeal. The full frame is a great option for a complete makeover in your Eagle Mountain home.
Retrofit Window Installation
Retrofit installation is usually quicker and less intrusive than a full-frame replacement. The retrofit method involves fitting a new window into an existing frame, keeping the original trim and sill in place. It's a popular choice for Eagle Mountain window replacement, especially for homes that don't have extensive frame damage. The retrofit technique is more affordable and quicker but may offer lower energy efficiency improvements as a full-frame installation.
New Construction Window Installation
New construction is not just for brand-new homes but also applies to window replacement projects in older homes. The new construction installation method attaches the window directly to the frame using a nailing fin. New construction is used when you're altering the size or shape of the window opening. The method will require additional work on the siding, making it more complex but perfect for custom projects in Eagle Mountain, UT.
Sash replacement is the most minimal form of Eagle Mountain window installation. Only the moving parts of the window, or the sashes, are replaced. The window sash replacement is the least invasive and most affordable method. It is best suited for homes where the window frames are still in excellent condition. It is a quick fix for improving window functionality and is commonly used in Eagle Mountain residential window replacement.
Window Block Frame Installation
Block frame installation is used when the existing window frame is in good condition and doesn't need replacing. The block frame method doesn't use a nailing fin, making the installation process relatively quick and easy. It's popular in Eagle Mountain for both residential window replacement and commercial window replacement projects.
Mullion installation is a specialized method used for installing multiple windows together, essentially turning them into one large window. It's an aesthetically pleasing option for those who want to create a unique design or enhance their view. Mullion installations are custom jobs seen in various Eagle Mountain homes with more architectural flair.
Our Hallmarks as a Reliable Window and Door Company in Eagle Mountain
The certifications we hold are a testament to our dedication to providing reliable, high-quality services. We understand that our customers want more than just a service; they want an assurance of quality and reliability. That's what our certifications offer. 
Whether it's Eagle Mountain window residential door replacement or window installation, we bring unparalleled quality and a strong ethical stance to every job. As one of the leading Eagle Mountain window and door installation companies, we guarantee our work meets the most stringent standards.
Our Door Installation & Window Replacement Process in Eagle Mountain, UT
We follow a six-step process to ensure that your eagle mountain window replacement and door installation is completed to the highest standards:
Eagle Mountain Window Replacement
Residential & Commercial Window Replacement Reviews in Eagle Mountain, Utah
At Eagle Mountain Windows, we're proud of the work we do, and customer satisfaction is our top priority. We're committed to providing exceptional window and door installation services, and we're always thrilled to hear from our clients about their reviews and positive experiences. Here are just a few testimonials from our valued customers who've had their homes transformed by our expert team.
Here are the reviews of our repair, replace of windows and types of windows experience by our customers.
"I recently had Eagle Mountain Windows replace all the windows in my home, and I couldn't be happier with the results! The team was professional, friendly, and worked efficiently to get the job done. My new windows look fantastic, and my energy bills have already decreased. I highly recommend Eagle Mountain Windows to anyone looking for top-quality window and door services!"
"Our experience with Eagle Mountain Windows was nothing short of amazing. From the initial consultation to the final installation, their team was knowledgeable, professional, and attentive to our needs. Our new windows and doors have completely transformed our home, and we couldn't be happier with the results."
"I recently hired Eagle Mountain Windows to replace a sliding door in my home, and I must say their great customer service and attention to detail were truly impressive. The team did a great job replacing the door, and they made sure I was completely satisfied with the final result. I couldn't be happier with my new sliding door, and I highly recommend Eagle Mountain Windows for anyone seeking top-notch service and quality workmanship."