Buy One, Get One 40% OFF + Up to 12 Months No Interest No Payments
Window Installation Eagle Mountain UT
High-quality Eagle Mountain Windows | Window Replacement and Door Installation Services
Eagle Mountain Window Replacement
Our Comprehensive Window Installation Services for Eagle Mountain UT
Whether you're renovating your home or updating your commercial space, our team offers a range of window replacements and installation solutions to meet your unique needs. All the windows we install and replace are top-quality products and are proven to stand the test of time. We take pride in our quality work, from initial consultation to final installation.
Hurricane Window Installation
If you live in an area prone to storms or high winds, hurricane windows are a must. These windows are designed to withstand extreme weather conditions, protecting your property from potential damage. Our team is skilled in hurricane window installation, ensuring your home or business is protected.
Impact Window Installation
Impact windows offer a high level of protection from both weather-related damage and potential intruders. They're designed to resist shattering, providing enhanced safety for your property. Trust our team in Utah to install impact windows, giving you peace of mind properly.
Vinyl Window Installation
Vinyl windows are known for their durability and low maintenance. They resist fading and won't require painting or staining. Our team of window installers in Eagle Mountain, Utah, can install vinyl windows that provide long-lasting beauty and performance.
The Benefits of Window Installation
Investing in professional window installation services provides many benefits that you might have yet to consider. Let's explore how our team can enhance your home or business with expert window installation.
Improved Energy Efficiency
A significant advantage of installing new windows is the improvement in energy efficiency. Our team can help you choose and install energy-efficient windows that minimize heat loss, maintain indoor temperatures, and ultimately lower your energy costs.
Newly installed windows, especially impact windows, significantly enhance the security of your home or business. Our team ensures that these windows are installed correctly, providing an extra layer of protection against potential intruders.
Quality window installations can significantly boost the overall value of your property. Whether you're planning to sell in the future or just want to invest in your property, our team can help you select windows that will contribute to a higher resale value.
New windows can dramatically transform the look of your home or business. From bay windows to picture windows, our team can guide you through selecting styles that will enhance your property's aesthetic appeal.
Properly installed windows can effectively reduce noise from the outside, providing you with a quieter, more peaceful living or working environment. These windows are especially beneficial if you're located in a busy or noisy area.
Choosing the right windows can result in lower maintenance needs over time. For instance, vinyl windows require minimal maintenance, saving you time and effort in the long run.
You can improve your home or business's comfort level with the right windows. For example, awning windows allow for better air circulation, while picture windows provide ample natural light, creating a more comfortable and inviting space.
One of the most significant benefits of professional window installation is the vast array of customization options. Our team can assist you in choosing windows that match your style, from traditional double-hung windows to modern slider windows.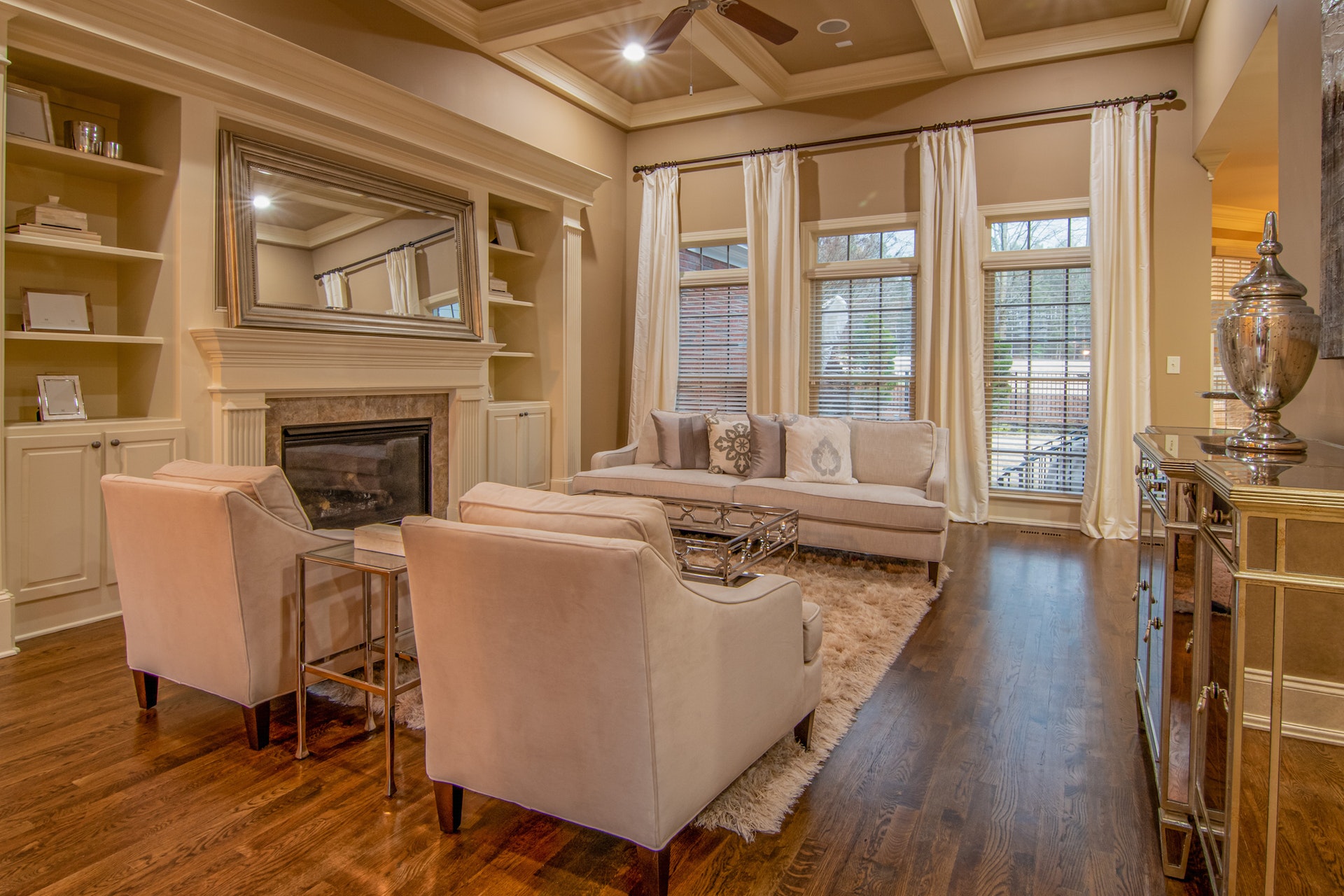 Other Essential Window Services We Offer in Eagle Mountain, UT
At Eagle Mountain Window Replacement, we pride ourselves on being more than just a window installation company. With a keen understanding of our clients' varied needs, we've expanded our service offerings to encompass a broad range of window-related services.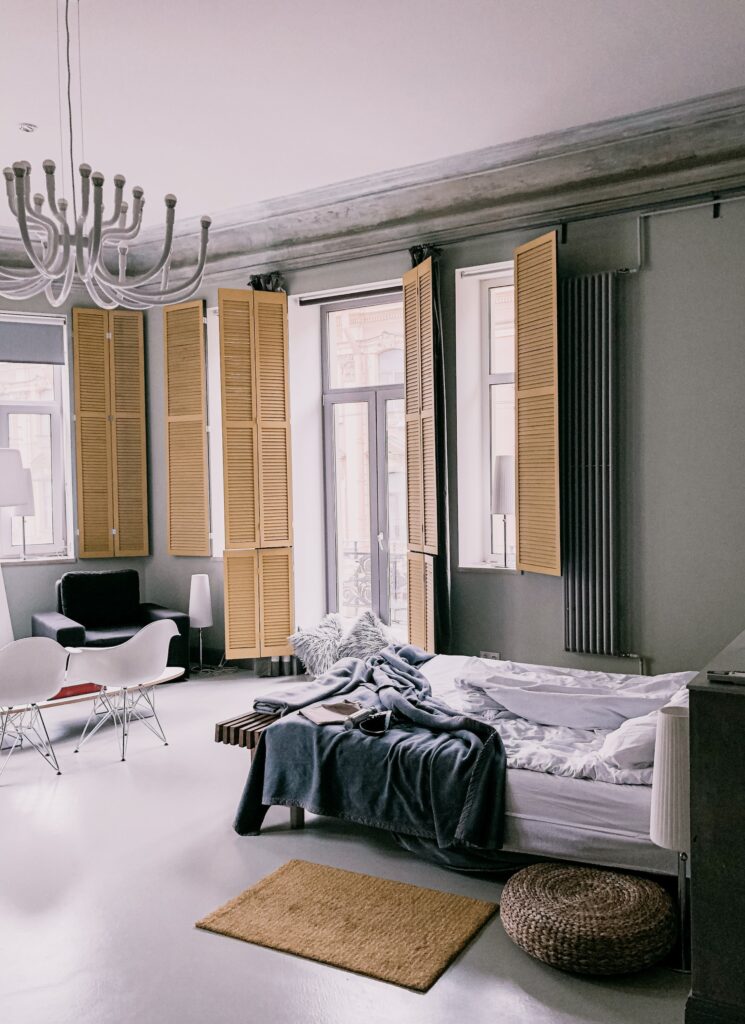 Window Installation Methods for Eagle Mountain Homes and Businesses
Tailored Window Installation Materials for Your Eagle Mountain Window Project
At Eagle Mountain Window Installation, we believe in offering options that suit your unique needs. Our premium selection of materials ensures you get the best in both realms. Below, we delve into our high-quality window material offerings, highlighting their benefits and ensuring you make an informed decision for your space.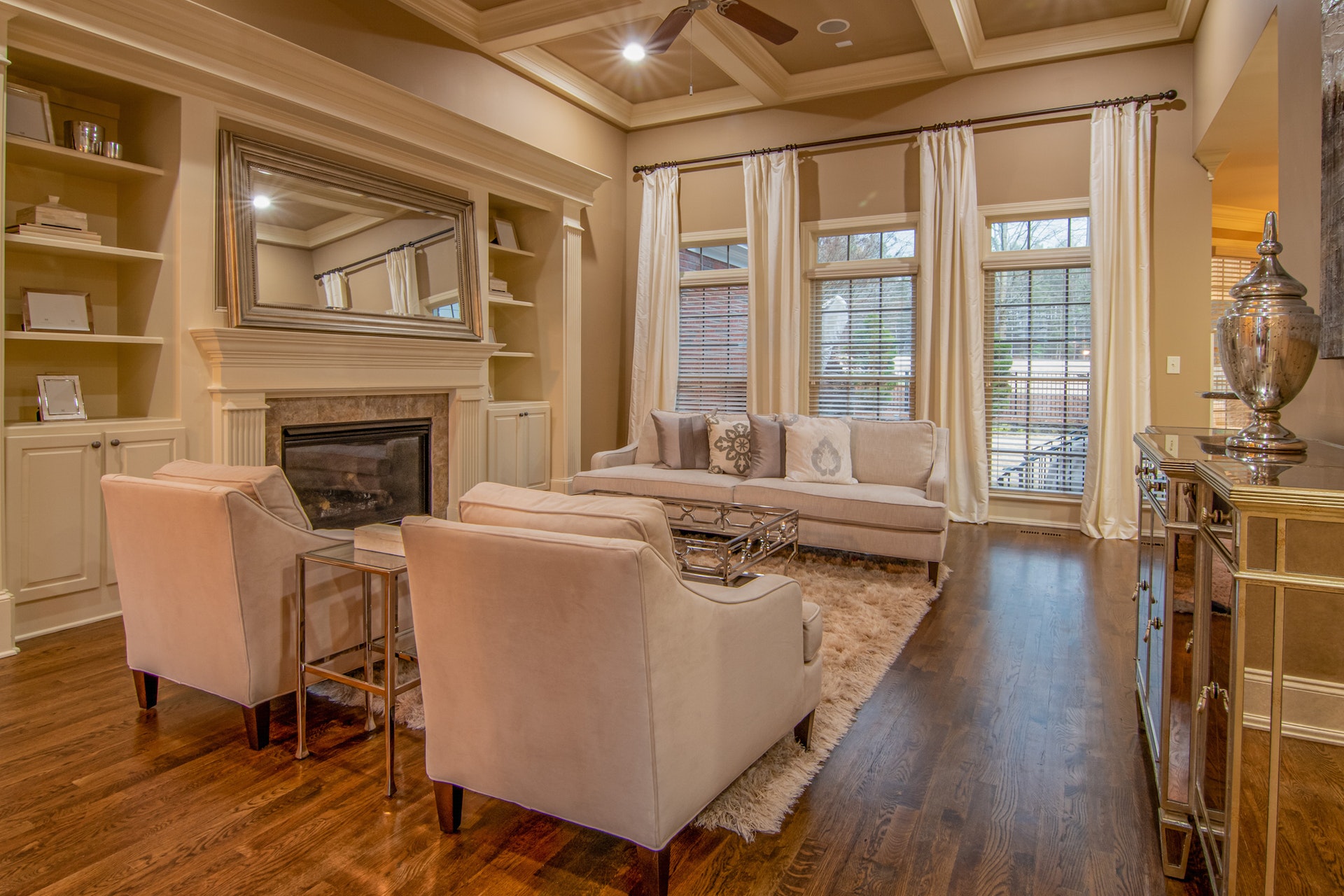 About Eagle Mountain Window Replacement
Eagle Mountain Window Replacement is a team of experienced professionals that has spent years in the window industry, constantly fine-tuning skills and expanding our knowledge. Over time, we've cultivated a deep understanding of window installation, striving to provide our customers with superior service that exceeds their expectations.
Located in the heart of Eagle Mountain, UT, we pride ourselves on delivering high-quality residential and commercial window installation services. With each project we undertake and windows installed, we're committed to enhancing the beauty and functionality of your spaces, considering every unique requirement and detail.
Why Choose Us for Your Windows and Door Installation Needs
Choosing our window company ensures that you're putting your trust in professionals who value quality and customer satisfaction above all else. Our team of skilled and dedicated professionals has a wealth of industry experience. We're equipped to tackle any window installation project, large or small, with precision and efficiency that sets us apart from the rest. 
We provide a seamless and hassle-free replacement windows installation process, guiding you through each step and making sure your project is completed on time and within budget. Aside from providing free estimates, our commitment to excellent customer service continues after the completion of the installation. We're here for you even after the job is done, ready to assist with any maintenance needs or answer any queries. This continual dedication to our clients has allowed us to build a reputation of trust and reliability in the Eagle Mountain community.
Areas We Serve Our Window Installation Services in Eagle Mountain, Utah
While Eagle Mountain, UT, is our base, we're proud to serve numerous locations in the surrounding area. Our exceptional window installation service extends to the following locations including, but not limited to:
Lehi, UT

American Fork, UT

Highland, UT

Pleasant Grove, UT

Riverton, UT

Lindon, UT

Draper, UT

Orem, UT

South Jordan, UT

Provo, UT

Sandy, UT

West Jordan, UT

Midvale, UT

Tooele, UT

Spanish Fork, UT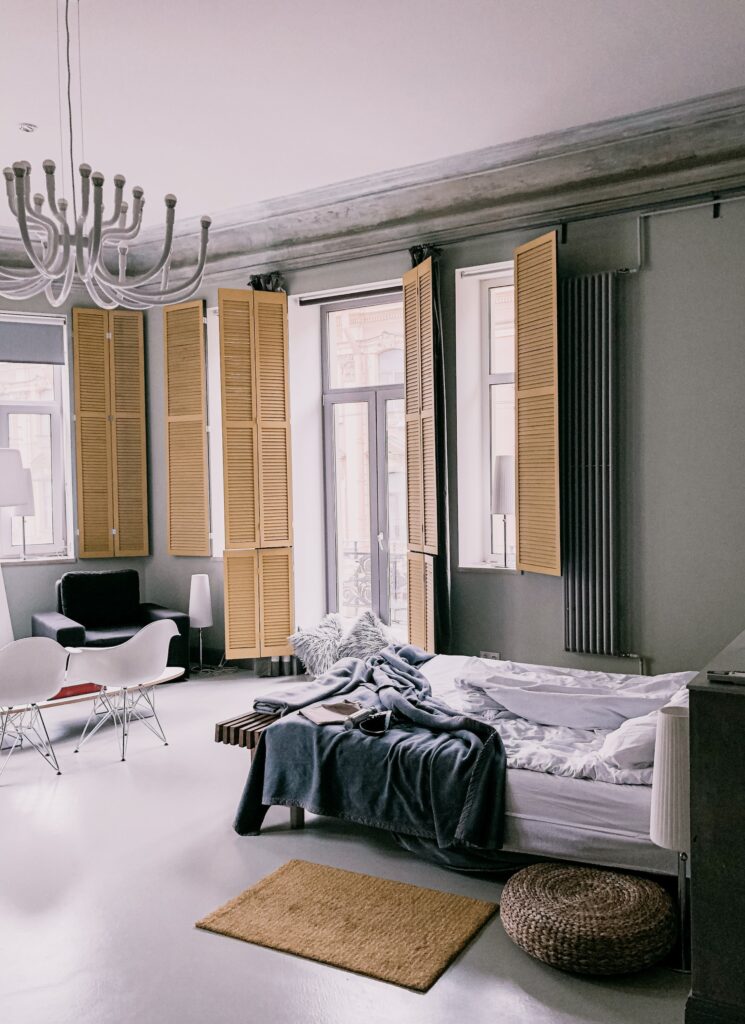 Frequently Asked Questions About Replacement Windows & Window Installation
Properly caring for your newly installed windows is crucial in maintaining their longevity and performance. Like any other element of your home or office, windows require routine care and maintenance to stay in prime condition. From cleaning practices to seasonal checks, here are some effective window care tips for Eagle Mountain City, Utah residents.
While it might seem obvious, regular cleaning is a crucial aspect of window care. Over time, dirt, dust, and grime can accumulate on the window panes, impacting their clarity and potentially causing damage. Use a mild, non-abrasive cleaner and a soft cloth or sponge to clean your windows gently. Avoid using harsh chemicals or abrasive tools, as they can damage the window surface.
If your windows have moving parts, such as in double-hung or casement windows, it's important to keep them well-lubricated. This will ensure smooth operation and prevent any undue strain on the mechanisms, prolonging the life of your windows.
Over time, the seals around your windows can wear down, leading to drafts and increased energy costs. Inspecting your window seals regularly for any signs of wear or damage is essential. If you notice any issues, you may need to reseal your windows to maintain efficiency.
Schedule Professional Inspections
While regular self-checks and maintenance are crucial, it's also important to schedule professional inspections periodically. A trained professional can identify potential issues that may not be immediately noticeable and provide expert advice on maintaining and extending the life of your windows.
A key indicator of a window's health is whether it's drafty. Check for drafts periodically, especially during the colder months. If you feel cold air seeping around your windows, it might be time for repairs or a replacement.
Eagle Mountain Window Replacement Testimonials
Hear directly from our satisfied customers who experienced our window and door installation services firsthand.
"I had an awesome experience with the service provided by the Eagle Mountain Window Replacement team! They installed beautiful new vinyl windows and a new sliding door in our home, and the difference is incredible. Not only do they look great, but our energy bills have decreased significantly. They were extremely professional and efficient, leaving our home spotless after installation. Highly recommend!"
"The Eagle Mountain Window Replacement team did an amazing job installing new casement windows in our home. They were knowledgeable, professional and truly went above and beyond to ensure we were satisfied with the result. Our home is now much more comfortable and energy-efficient. And I love that they provided me with a free cost guide for the project. Thanks to the team for their excellent work!"
"I run a small business in Eagle Mountain, and we needed to replace our old windows. The Eagle Mountain Window Replacement team was highly recommended among other window companies, and they did not disappoint. They have great customer service and did a great job replacing new windows. The natural light in our office is incredible, and the professional look it gives our business has been a game-changer. Great job!"
"We recently installed new impact windows in our office building, and the experience was fantastic. The Eagle Mountain Window Replacement installation team was professional and highly skilled. They completed the project on time, and the result exceeded our expectations. We've noticed a significant decrease in noise from the street, and the windows look stunning. Thank you!"